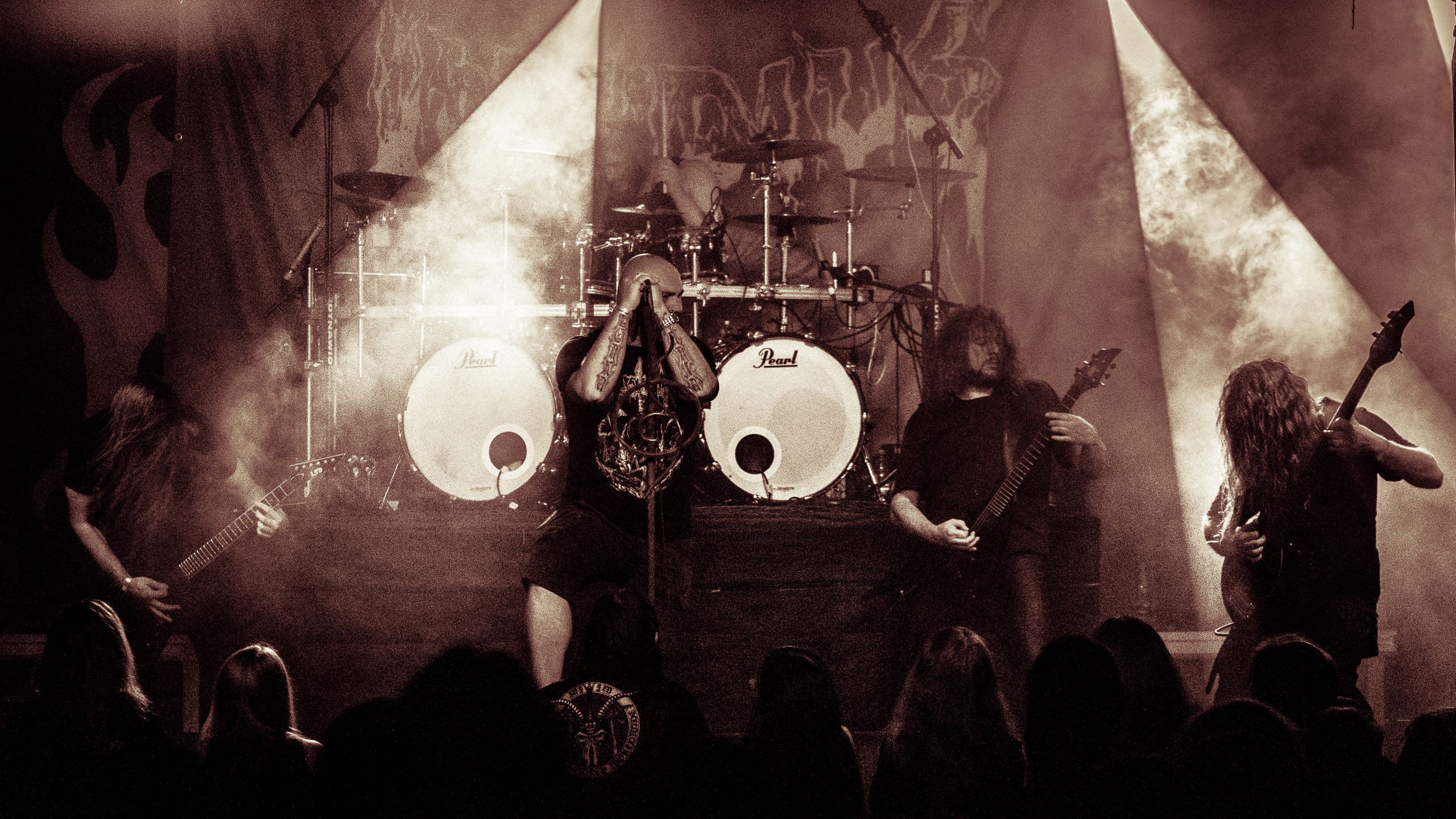 INSIDIUS


DEATH METAL
New album
Infamia
Insidius - Death metal - 2019
"Infamia" is the second long-playing album recorded by Insidius. It has been released both on CD and vinyl. Available for listening onlina via various streaming services.
The album contains nine climatic songs with whicha are a mixture of several extreme metal genres, mostly death metal. Lyrical layer refers to existential and reflective matters, speaks of the perdition, loss of honor and evil that has been, is and always will be present.
The album is promoted by "Infamy" single.
Recommend
Wideo
The Final Journey video
Album
Shadows Of Humanity
Insidius - Death metal - 2016
"Shadows of Humanity" – the first long-playing album recorded by Insidius. The music is mainly death metal with influences of other metal genres audible here and there. Mix and mastering was done at Hertz Studio by Wojciech and Sławomir Wiesławski.
The album consists of ten songs – some fast, some slower. Lyrics are bathed in gloomy atmosphere and introduce a dark reflections. The record is promoted by "The Final Journey" single and is available in full for listening online.
Enjoy!
Insidius | Death Metal | Olsztyn | Polska | kontakt@insidius.band